USDA Home Loans (USDA Rural Development Loans)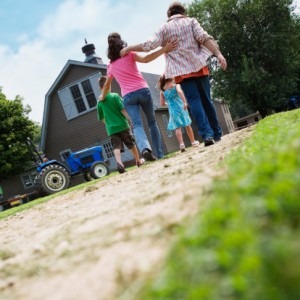 USDA home loans offer 100% financing to qualified buyers as well as allow for all closing costs to be either paid for by the seller or financed into the loan.
USDA Home Loans stipulate Maximum Household Income Limits, which vary by county where the home is purchased. The Income Limits change annually based on geographic zones defined by the USDA. The Maximum Household Income Limits are based upon every wage earner who makes up part of the home irrespective of whether or not their income is going to be used to qualify for the USDA Loan.
Down Payment for USDA Home Loans
In addition these loans require 2% of the purchase price in up front funding fee as well as a monthly mortgage insurance premium based on .40% of balance annually. The per month premium charge is arrived at by dividing the annual premium by 12. USDA RD Loans fall into a niche category of government loans that Redwood Mortgage Company can offer to applicants who qualify.